Sandy Hook Was A Massive Hoax!
By David J. Stewart | May 2018

I have no doubt whatsoever that Sandy Hook was a massive hoax, for several reasons! Look at this phony piece of trash, an actor, one of the alleged "fathers of the shooting victims," laughing and all smiles; but then he turns on the sad face and act for the cameras...

The Luciferian elite, liberals, Bohemian Grove queers, phallic worshiping Freemasons and ungodly criminals behind the subversion of the United States are evil beyond description or comprehension! Hell will be hot enough!!!

Paid actors were paid well to stage Sandy Hook. Literally of the several dozen links I've made to YouTube videos exposing Sandy Hook as a massive hoax, over 95% of them have been banned by YouTube, censored and removed! I haven't seen that kind of cover-up since the 911 fraudulent attacks! I wish I had the power to put those actors in prison for the rest of their lives, and I would! God will punish them MUCH WORSE! Phonies! Remember, Hollywood actors get paid to cry, pretend and be convincing every day on camera, and they DO!

Please watch this eye-opening interview with Wolfgang Halbig, which exposes Sandy Hook as a fraud...

"Sandy Hook Interview By Wolfgang Halbig"...

NOTE: If the above video link goes dead (YouTube is censoring the truth), then search for the term above for another video!

I encourage you to research Wolfgang, a former State Trooper who blew the cover on Sandy Hook! The media have attacked him from day one for simply asking questions. Watch this eye-opening Infowars video...

https://www.youtube.com/watch?v=JFBTd6f_iBo&feature=youtu.be&t=9m3s

Please watch, download and share the following very insightful book by a fellow truth-teller called:

"Nobody Died At Sandy Hook!" (an eye-opening 44 page .PDF book)

The preceding evidence is compelling! It is common knowledge by police investigators, that the best way to catch a person in their lies is to simply keep asking questions; because if a person is lying they will eventually have to change their story to cover the lie. However, if a person is telling THE TRUTH, you can keep asking them questions for months and their story will never change. This is one of the reasons why Bible students know that the Four Gospels (Matthew, Mark, Luke and John) of the New Testament are legitimate and true, because there are minor discrepancies in the witness given by the four apostles.

Here is a website packed with information exposing the lies of Sandy Hook...

http://moralmatters.org/2013/01/30/alleged-sandy-hook-shooting-massacre-pictures-with-captions-depict-the-hoax

I have watched most of the videos, which have since been removed on YouTube. There's no questions whatsoever that Sandy Hook was a false flag terror attack. ...

Another thing that makes it obvious that Sandy Hook was a hoax are all the defamation lawsuits against Alex Jones for saying that Sandy Hook was a hoax, allegedly by the parents of the victims. Who does that? Watch the testimonies of the parents giving their sob stories (search YouTube), and objectively watch their facial expressions, assuming they are lying, and you'll see how phony they are. There is no sincerity at all.

I vividly remember that in the few years following the 2001 NYC Trade Tower Attacks, Fox News was the headquarters for the news and information for 911. Bill O'Reilly in particular was vicious toward anyone who dared even question the Bush Administration or what really happened on 911. I remember that Bill continually demonized former Minnesota governor, Jesse Ventura, for merely asking very good questions. I remember one of Jesse's questions was: "HOW DO TWO PLANES BRING DOWN THREE BUILDINGS?" The answer is obviously they cannot! WTC buildings 1, 2 and 7 were imploded by a demolition team in typical symmetrical precision and timing. Demolition explosive teams commonly refer to this practice as "pulling" a building! They "pulled" those three WTC buildings!!!

Fox News are paid professional liars! Bill O'Reilly's net worth is estimate at $25,000,000! The same is true of Sean Hannity, another stooge for the rich! You cannot trust nor believe anything Fox News, CNN or the mainstream newsmedia tell you. Remember, Luciferians (aka, "Globalists" or the "Illuminati") control the entire media (news, Hollywood, Walt Disney, magazines, video games, internet, et cetera). Please read the insightful article, THE POWER OF PROPAGANDA! ...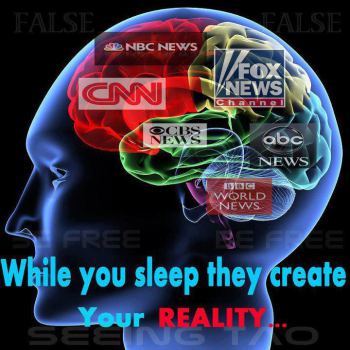 Don't Ever Forget That 911 Was An Inside Job! Listen To Firefighter Rudy Dent For Yourself!!!
Look at these unreasonable thug cops, and the evasive authorities, and the horrible way they mistreat Wolfgang Halbig, a former state trooper who dared to ask questions about what happened at Sandy Hook. ...

The very way the authorities have shunned him, demonized him, shut him out and even criminalized him, clearly evidence that Sandy Hook was a massive hoax! Halbig makes 100% good sense. He is asking very simple questions, that every parent would ask. As Halbig points out, 27 children were declared dead in 8 minutes and no ambulances were called. Who does that? Portable restrooms were ordered the day before the alleged Sandy Hook shooting!!! Someone pre-ordered a big machine that displayed electronic messages, which read: "Check-in Here!" Who would order this for a shooting event?

I've looked at the videos, which YouTube has relentlessly censored. YouTube is owned by Google and they (very much) DO censor THE TRUTH!!! We are fighting an information war, not only in the secular world, but also in the churches. Effectively, the battle over the inspiration of the Word of God is a fight over WHICH AUTHORITY can be trusted? Before the year 1881 there was only ONE ENGLISH BIBLE TRANSLATION SOURCE, the Textus Receptus! Westcott and Hort raised up and introduced a SECOND AUTHORITY in 1881, which contradicted the first, final and only true authority, which is God's Word! So since 1881 the world has has TWO AUTHORITIES!!! Consequently, a THIRD AUTHORITY is needed (which is modern-day scholars) to decide which of the first TWO authorities can be trusted. This is humanism and apostasy, which religious colleges like Bob Jones University are guilty of supporting, sanctioning, selling, using and tolerating! The ONLY authority that a born-again believer needs is the King James Bible!!!!!!!


Why Sandy Hook? Globalists Want to Disarm Americans!

This is What Evil Happened in 1936 Spain When Citizen's Private Gun Ownership Was Banned ("The people found themselves helpless... forced to register and surrender arms!"). This is what Sandy Hook is all about... GUN CONTROL AND CONFISCATION!!! The Globalists want your guns! They want to disarm the American people!!! This is why they plotted and orchestrated the Sandy Hook shootings. The Globalists have a secret agenda to build their New World Order (which will be the Beast system of the coming Antichrist). This is why the Globalists plotted and orchestrated the Vietnam War, Oklahoma City Bombing (1995), 911 WTC Attacks (2001), London Train Bombings (2007), et cetera.

Globalists used the 911 WTC Attacks to justify going to war against Afghanistan and Iraq (both countries have lost their sovereignty are now controlled by the Globalists). The Illuminati also used the 911 Attacks to justify setting up a domestic Police State in the United States (the creation of Homeland Security, TSA sticking their hands down citizen's pants, intrusive check points, new unconstitutional Patriot Act laws, et cetera). These fake terrorist events are commonly known as "False Flag Terror Attacks," intended to manipulate public opinion to achieve secret NWO agendas.

Sandy Hook and other false flag attacks are what I believe the Bible calls, "lying wonders." 2nd Thessalonians 2:9-10, "Even him, whose coming is after the working of Satan with all power and signs and lying wonders, And with all deceivableness of unrighteousness in them that perish; because they received not the love of the truth, that they might be saved." The Luciferian-worshipping Globalists have increasingly bought-up, consolidated and controlled the mainstream media for the past century, increasingly consolidating and taking over. The dark agenda behind Sandy Hook is gun control. The Globalists want to ban guns and disarm Americans!!! They will in time disarm most Americans. Incrementally, the government is making it harder and harder to own a gun and purchase ammunition, going after gun shops for crimes committed with guns sold. Sadly, that same government refuses to put the Holy Bible back into children's lives in America's classrooms. Morality cannot be legislated! There are already millions of laws, codes and regulations in existence in the United States, and yet crime is still running rampant and waxing worse each day!

Take a look at the ABNORMAL amount of counter-news being generated on the internet to thwart truth-tellers about the alleged Sandy Hook shootings. I remember that there used to be a bunch of truthful videos in the months following Sandy Hook, but now it has all been replaced with LYING PROPAGANDA!!! You have to understand the nature of psyops (i.e., using information as a weapon). When I wrote and published an article exposing Taylor Swift's raunchy and perverted music videos, showing (THE TRUTH) how Satanists are using Miss Swift to further their cause; shortly thereafter a FALSE news story was fabricated by someone (that spread like wildfire in the mainstream media), claiming that Taylor Swift was a high priestess in the Church of Satan.

That is a classic psyops tactic, to defeat and obscure a TRUTHFUL article (that the masses of society would reasonably believe), with a BIG LIE so bizarre and silly that no one would take it seriously. The CIA does this type of abusive manipulation all the time to people, to discredit them, so no one will listen to THE TRUTH! Again, take a look at the abundance of counter-information concerning Sandy Hook on the internet, and it will become clear to any honest person that a major whitewash, cover-up and smear campaign is under way to silence truth-tellers!

Here are some more videos:

https://www.youtube.com/watch?v=MwudDfz1yAk

https://www.youtube.com/watch?v=SO8Xb-t4nT4

Again, look what happened to the citizens of Spain in 1936 when the Communists required mandatory registration of guns, then confiscation, then bullets in their head...

The Globalists recently tried this tyranny in New York, but gun owners rightly refused...

http://www.infowars.com/revolt-millions-of-n-y-gun-owners-refuse-to-register-firearms

Read again about the danger and evil of gun registration...

http://www.davekopel.org/2A/catastrophic-consequences-gun-registration.html

The ungodly Globalists plan to disarm Americans, to render us vulnerable and powerless to their oppression...

Romans 13:1-10 teaches to obey the "higher powers" in the King James Bible, God is the highest power. The U.S. Constitution is a "higher power" than the U.S. government. Yet, the corrupt modern Bible versions changed this passage to read "governing authorities" instead of "higher powers." Clearly, the new versions are made for the New World Order!

We ought to obey the government, until they tell us not to obey God, then we have to fight. This new sicko law, AB-2943 is pushing the issue, which will effectively ban the Holy Bible, and Christians will have to fight...

Clearly, Sandy Hook was a massive hoax! (a false flag terror attack), intended to further the demonization of guns, with the ultimate communist goal of disarming the American people! Listen to what former U.S. Attorney General, Janet Reno (the lesbian monster behind the brutal Waco, Texas, slaughter)...

"Waiting periods are only a step. Registration is only a step. The prohibition of private firearms is the goal." —U.S. Attorney General Janet Reno, December 1993.

This is necessary because our economy is going to eventually implode, due to the fraudulent Federal Reserve Act on 1913, which has bankrupt the U.S. government since The Great Depression. Please read, "The United States Is In Deep Doo Doo!" Slowly, but surely, the American people are being enslaved by the New World Order.

"Gun registration is not enough." —U.S. Attorney General Janet Reno on "Good morning America," December 10, 1993.

Dr. Jack Hyles (my hero of the Christian faith) said this:

"If I had my way, not one gun control law would ever be passed in the United States so that only thieves and crooks would have guns and the common citizen would be at their mercy." —Pastor Jack Hyles (Chap. 17, Teaching on Preaching).

Ruthless dictator, Adolf Hitler, saw the utmost importance of gun confiscation in order to conquer his subjects...

"The most foolish mistake we could possibly make would be to allow the subject races to possess arms. History shows that all conquerors who have allowed their subject races to carry arms have prepared their own downfall by so doing. Indeed, I would go so far as to say that the supply of arms to the underdogs is a sine qua non for the overthrow of any sovereignty. So let's not have any native militia or native police. German troops alone will bear the sole responsibility for the maintenance of law and order throughout the occupied Russian territories, and a system of military strong-points must be evolved to cover the entire occupied country."

SOURCE: Adolf Hitler, dinner talk on April 11, 1942, quoted in Hitler's Table Talk 1941-44: His Private Conversations, Second Edition (1973), Pg. 425-426. Translated by Norman Cameron and R. H. Stevens. Introduced and with a new preface by H. R. Trevor-Roper. The original German papers were known as Bormann-Vermerke.

If you research the truth about the New World Order, then you'll understand that gun confiscation is vital to the sinister plans of the Luciferian elite. A good crash course on the NWO are two things. The first is a helpful book by Commander William Guy Carr (1895-1959) called, "PAWNS IN THE GAME" (here's the complete .PDF book). Another helpful resource is Alex Jones' awesome 2:19 hour eye-opening video, "ENDGAME!" I hear woefully naive youth today saying that banning guns is a good idea, but they have never seen their loved ones tortured and murdered by communists; such as, the 1,700,000 beautiful Cambodians butchered under Pol Pot. ...
When a country has The Right to Bear Arms, They are
Citizens; When a nation is disarmed they become subjects.
Few Americans today understand the gravity of the situation, especially young people. The Globalists are extremely evil people, who will kill, steal and destroy whatever they must, in order to obtain their New World Order! If the Devil's gang don't get their way, you can definitely expect to see bus bombings and other horrifying terrorist attacks, to frighten the American people into submission. The 9/11 World Trade Center Attacks were plotted and orchestrated by the Luciferian elite, clearly evidenced by their boasting at the 911 Ground Zero Memorial. Those same ungodly reprobates, criminals of criminals, have placed their Masonic occult symbols on every U.S. one-dollar bill since 1935.

Freemasonry is of the Devil, a Satanic cult! Wicked Freemasons control America, evidenced by their symbol, an giant erect phallus, aka, The Washington Monument in Washington DC. By the way (and you couldn't make this stuff up), The Washington Monument is 666 feet tall, and 666 inches wide, and is the same exact ratio as Nebuchadnezzar's golden image in Daniel. This evidences that the Satanic conspiracy for a New World Order has been in existence for millenniums. I believe this is what the Scriptures refer to as "For the mystery of iniquity doth already work: only he who now letteth will let, until he be taken out of the way" (2nd Thessalonians 2:7). As believers, we do not fret nor fear; but rather, we are as wise as serpents and the Holy Bible says, not being ignorant of the Devil's methods and devices. Satan is the god of this evil world (2nd Corinthians 4:3-4). So rejoice, Oh Christian, for we are more than conquerors through Jesus Christ our Lord!

This is all about the forming satanic New World Order. Thankfully, the wicked may be winning now in the short term, but the battle is the Lords! The Devil and the world are already losers! Our duty as believers is to fear God and keep His commandments. The Globalists behind the subversion of the United States are going to relentlessly continue trying to disarm Americans. There will be more false flag terror attacks! Ephesians 6:12-13 says that our battle is not against flesh and blood, but "against the rulers of the darkness of this world"! Please read my article, "Lies, Lies, And More Lies!"

Again, Sandy Hook was just another False Flag Terror Attack intended to take away guns and disarm Americans! Some historians believe that Roman Emperor, Nero, deliberately set fire to Rome in 64 AD to demonize and blame Christians, to persecute and kill them! Likewise, some historians claim that Adolf Hitler in 1933 ordered fire set to the Reichstag, the German parliament, to blame and go after the communists. False flag terror attacks are nothing new. The Oklahoma City Bombing in 1995 was irrefutable a false flag attack! Likewise, the 2007 London Bombing in a train station were also irrefutably a false flag attack!

Sandy Hook is all about disarming Americans! Gradually, little by little, guns will become increasingly difficult for law-abiding U.S. citizens to own!!! Of course, street gangs, thugs and criminals will always have access to guns, leaving everyone else without the means to adequately defend themselves! By the time the local cops arrive, you and/or your loved ones will be burglarized, raped and dead!!! Kennesaw, Georgia, PROVES that guns ownership works!!! The law in that city requires all citizens to own a gun, and their city is virtually crime-free, one of the safest places in America to live!!! In your face all you leftist kooks, quacks and queers!!!

Former state trooper, Wolfgang Halbig, is an American hero for exposing the hoax of Sandy Hook; and I applaud him greatly and respectfully! Thank you Sir for your valor, resolve and zeal for THE TRUTH! The harsh way that the authorities have shunned, demonized and crucified Mr. Halbig in the media is further PROOF of a conspiracy to whitewash the truth about Sandy Hook. Ecclesiastes 5:8, "If thou seest the oppression of the poor, and violent perverting of judgment and justice in a province, marvel not at the matter: for he that is higher than the highest regardeth; and there be higher than they."

Even so, come, Lord Jesus!

THE END
---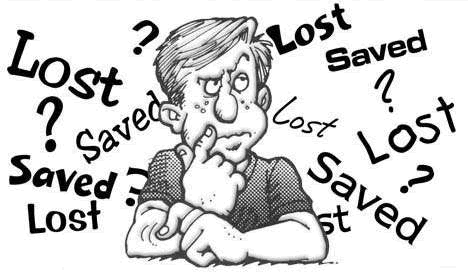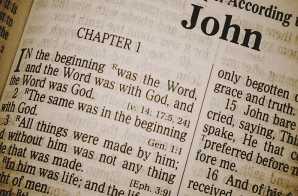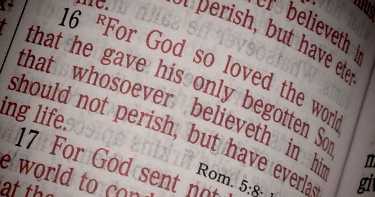 Luke 19:10, "For the Son of man is come to seek and to save that which was lost."
"Nothing in my future can ever affect the salvation that I have... Once you trust the Lord Jesus Christ as your Savior, you are eternally secure!" —Pastor Hank Lindstrom (1940-2008), a quote from the classic MP3 sermon titled, "How Permanent Is Your Salvation?"

"Salvation is based upon purely what Jesus Christ has done. And if you've trusted Jesus Christ here, you're saved forever! Nothing in your life, nothing in your death, angels, principalities, nothing—nothing in your future—could ever undo that relationship that has been made when you trusted Jesus Christ as Savior. And there are many people who are confused over this whole thing." —Pastor Hank Lindstrom (1940-2008), a quote from the classic MP3 sermon titled, "How Permanent Is Your Salvation?"

"There are many people who name the name of Jesus Christ, who are not saved, because they're trusting in living the Christian life, or in their works, or in some efforts that they're doing, in order to obtain their salvation." —Pastor Hank Lindstrom (1940-2008), a quote from the classic MP3 sermon titled, "How Permanent Is Your Salvation?"
---
John 8:32 and 36, "And ye shall know the truth, and the truth shall make
you free ... If the Son therefore shall make you free, ye shall be free indeed."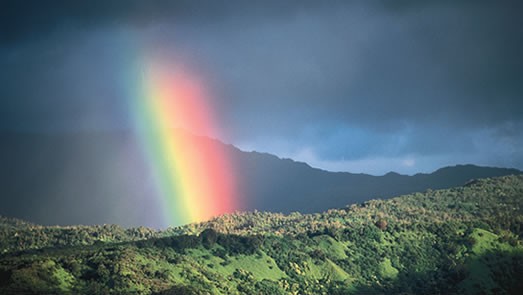 Always Have A Pure Heart...
I Peter 1:22, "Seeing ye have purified your souls in obeying the truth through the Spirit unto
unfeigned love of the brethren, see that ye love one another with a pure heart fervently."
How Permanent Is Your Salvation?
(an excellent MP3 sermon by Pastor Hank Lindstrom, 1940-2008)

Luke 19:10, "For the Son of man is come to seek and to save that which was lost."

"The mark of the child of God is that he loves everybody!"
(a quote from Pastor Jack Hyles' classic MP3 sermon, "FORGIVENESS")

---