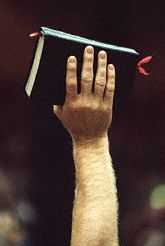 I love preachers! The great need of the hour is preaching preachers!!! Pastors are dime a dozen, but caring men of God are hard to find these days. As Brother Lester Roloff (1914-1982) wisely said—"We need porcupine preachers, so that people will get the point!"

END TIME NEW WORLD
ORDER ILLUMINATI EXPOSED!
(by Pastor Danny Castle - time is running out!)

* * * * * * *

Isaiah 59:14, "And judgment is turned away backward, and justice standeth afar off: for truth is fallen in the street, and equity cannot enter."

Every fundamental preacher needs to pick up the truth which has fallen into the streets—President JFK tried to warn the people, the CIA murdered him 10 days later!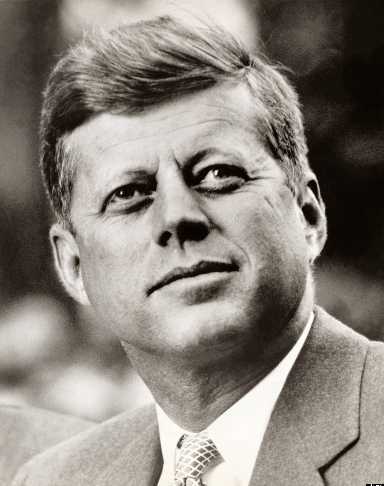 President John F. Kennedy Warned the American People of an Evil Secret Society Takeover!
"The high office of the President has been used to foment a plot to destroy the American's freedom and before I leave office, I must inform the citizens of this plight."
—President John Fitzgerald Kennedy - In a speech made to Columbia University on Nov. 12, 1963, ten days before his assassination!
Illuminati Caused WWI, WW2, 9/11
Nearly Everything You've
Learned About WW2 Is A LIE!!!
* * * * * * *
Christian Law Association
Everything is Ok if You Have ESP... ENOUGH SENSE TO PRAY!
"You're only as good a Christian as you are thankful!" —Dr. David Gibbs Jr.!
I NEVER KNEW YOU: THE HORROR OF THE GREAT WHITE THRONE OF JUDGMENT
(a doctrinally sound, superbly written, .pdf book, by Michael P. Bowen defending the simplicity of the Gospel. Every preacher and Christian needs to read this, PLEASE!!!)
The Average Person Speaks 30,000 Words A Day
"Getting born-again has to be simple or stupid people couldn't do it!" —Dr. Kent Hovind
Kent Hovind Rebukes Ray Comfort
* * * * * * *
You Are Worthless As A Pastor If You Don't Have A Backbone To Expose Same-Sex Marriages!
The Elite Conjure Up Lucifer
(awesome preaching video by Pastor Lawson)
Satan Rules This Earth
(awesome preaching video by Pastor Lawson)
Lucifer Infects The Movers & Shakers
(Dr. Lawson; excellent teaching on Satan & NWO)
* * * * * * *
MP3 sermons by Dr. Jack Hyles:
Lordship Salvation: Caught Between Grace And Works | MP3 (Awesome sermon by Pastor Ralph "Yankee" Arnold)
Awesome Soulwinning Sermons
(MP3's by Pastor Steven L. Anderson)
My Gospel Tract
(.PDF file; I encourage you to freely print and share)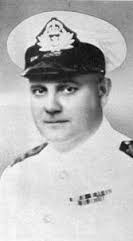 Although not a pastor of a church, Commander William Guy Carr (1985-1959) is every Christian's friend, a truth-teller who wrote several insightful books exposing the Luciferian conspiracy to destroy all existing families, religions and national borders to bring about a satanic New World Order!

"Pawns in the Game" (.pdf complete book) is written by William Guy Carr (1895-1959), a noted author who had a distinguished career as a Canadian naval officer, including outstanding service during World War II. Also, see: "Satan: Prince Of This World."

First printed in 1954, "Pawns in the Game" is the best single work available on the evil conspiracy that has been responsible for the devastating wars and continuing conflicts of the past century, and which is now close to its ultimate goal of total world domination through a dictatorial One World tyrannical Government.

* * * * * * *

THE REALITY OF HELL
(Today could be the last day of your life on earth. My friend, have you been born-again?)

"To educate a man in mind and not in morals is to educate a menace to society." —President Theodore Roosevelt

God Hath No Pleasure In The Death Of The Wicked

* * * * * * *

I Am A Baptist!
(a helpful, Spirit-filled, sermon by Dr. Jeff Owens explaining why the "Baptist" church)

Logic Proves a Pretribulation Rapture!

Proverbs 14:14, "The backslider in heart shall be filled with his own ways: and a good man shall be satisfied from himself."

FROM SUCH TURN AWAY!
(a powerful sermon by Christian law Association Attorney, David Gibbs Jr., from 2nd Timothy 3:1-5)

The Trouble With A
Transgendered Generation...
SODOMITE STRATEGY
(a needful red-hot sermon by Dr. Phil Kidd)

"If we've got pride in our life, we've got God against us!" —Attorney David Gibbs Jr., a quote from the practical sermon, "FROM SUCH TURN AWAY!"

Fundamentalist Christians Care

Peter Preaches the Simple Gospel!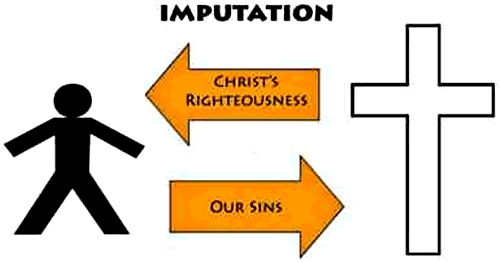 How Permanent is Your Salvation? (awesome MP3 sermon by Dr. Hank Lindstrom)
The Hottest Hell Of All
(God hates ingratitude and complaining; a needful life-changing MP3 sermon by Pastor Jack Hyles)
I Am A Moody Person And So Are You!
(A wonderful, practical and personal MP3 sermon by Pastor Jack Hyles... GOOD STUFF!)
Why the Blood Saves?
(a printed sermon by Dr. Jack Hyles)

Calvinism & Grace R Not Compatible
(a great MP3 sermon by Pastor Yankee Arnold)

Falling From Grace
(awesome MP3 sermon by Pastor Yankee Arnold)

MP3 sermons by Dr. Jeff Owens:

The Battle Of The Ages!
(Awesome MP3 sermon by Dr. Jack Hyles, 1994)

Psalms 119:137-142, "Righteous art thou, O LORD, and upright are thy judgments. Thy testimonies that thou hast commanded are righteous and very faithful. My zeal hath consumed me, because mine enemies have forgotten thy words. Thy word is very pure: therefore thy servant loveth it. I am small and despised: yet do not I forget thy precepts. Thy righteousness is an everlasting righteousness, and thy law is the truth."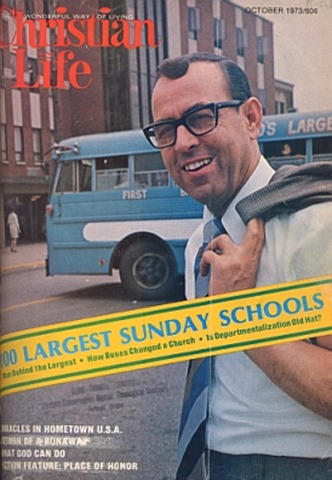 Matthew 23:11, "But he that is greatest among you shall be your servant."
* * * * * * *
Cotton Candy Religion
(Cotton Candy Religion—it dissolves into nothing when bitten into - by Pastor Norman H. Wells)
Some Golden Daybreak
(a great book on Bible prophecy by Dr. Lee Roberson)
Evangelist John R. Rice On Homosexuality (words of Bible wisdom from a faithful man of God)
How 2 Go 2 Heaven
(By Pastor Hank Lindstrom, 1940-2008)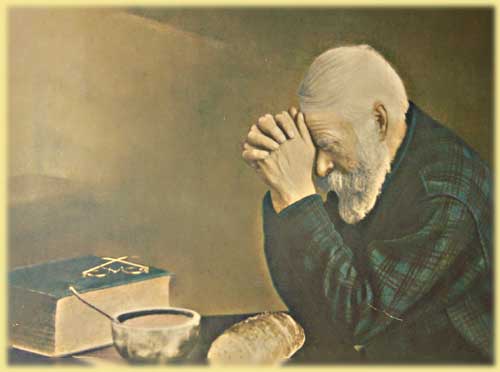 What a friend we have in Jesus,
all our sins and griefs to bear!
What a privilege to carry
everything to God in prayer!
O what peace we often forfeit,
O what needless pain we bear,
all because we do not carry
everything to God in prayer.
One of most favorite preachers and men of God—David Gibbs Jr.!
The Secret Place! (MP3)
1st Thessalonians 5:18, "In every thing give thanks: for this is the will of God in Christ Jesus concerning you."
Dr. Kent Hovind Videos
(Please note: I disagree with Dr. Hovind's Young Earth views. I believe harm is done by saying that dinosaurs lived 5,000 years ago. Yet, I have much admiration for Dr. Hovind's exposure of the Illuminati, New World Order and government crimes. Kent has courage! After wrongfully rotting in prison for 9 years for refusing a state 501c3 license and being betrayed by his family, he has never lost faith. He is correct on the Gospel and exposes the heresy of Lordship Salvation.)
Holy Bible Teaches—Old Earth,
Young Human Race
* * * * * * *
Awesome MP3 Sermons...