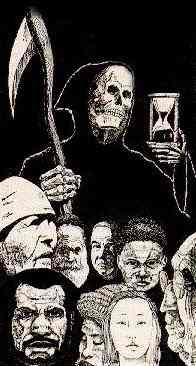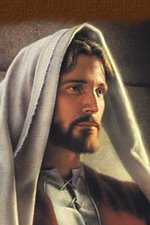 * * * * * * *
"If we stuck to the Constitution as written, we would have: no federal meddling in our schools; no Federal Reserve; no U. S. membership in the U.N.; no gun control; and no foreign aid. We would have no welfare for big corporations, or the "poor"; No American troops in 100 foreign countries; no NAFTA, GATT, or "fast-track"; no arrogant federal judges usurping states rights; no attacks on private property; and no income tax. We can get rid of most of the cabinet departments, most of the agencies, and most of the budget. The government would be small, frugal, and limited." —CONGRESSMAN RON PAUL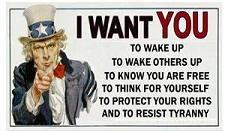 The Bloody History Of Communism!

Don't judge others because they sin differently than you do!
"God will still use you, I don't care what you've done!" —Dr. Hyles, "If Thou Should Mark Iniquities, Who Could Stand?" (MP3)
Helping the Wounded,
Both Guilty and Innocent
"If there's anybody in the Bible that God had disdain for, it was those that had disdain for other sinners!" —an awesome quote from the MP3 sermon by Dr. Jack Hyles titled, "If Thou Should Mark Iniquities, Who Could Stand?"
YOU HAVE NO RIGHT
TO ALL OF YOUR RIGHTS
(awesome MP3 sermon, Dr. Jack Hyles)

Love Of THE TRUTH!

The "Repent Of Your Sins" Heresy
DCFS Monsters
The fast

-

becoming police state government wants to play Russian roulette with our children.
AIDS and

BIO-WARFARE


The evidence is astounding! The U.S. government deliberately created the AIDS virus!

Learn about this

biological weapon of mass destruction

.

The evidence is

frightening

!
Religion
Religion is the worst thing that ever happened! 99% of the people in the world are headed for destruction

in Hell

without Christ as Savior! Read the shocking Truth!
Stock Market
Multitudes of people have pierced themselves through with many hurtful sorrows by coveting after money. The market is a rigged game, the house always wins.
Pharmageddon
Drug companies have been marketing hundreds of new drugs each year.

The public

are the guinea pigs! Last year

, over 100,000 patients died from

legal drugs.
Truth about People
People call each other all kinds of names, but the technical term is "sinner." We are prone to evil. Without Christ, people can become monsters! This includes religious people as well.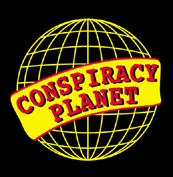 Science Vs. Evolution
(.PDF book by Vance Ferrell)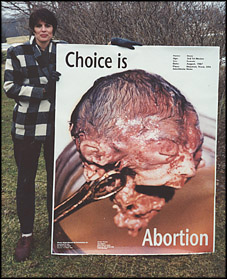 ABORTION: HANDS THAT SHED INNOCENT BLOOD! (The United States is guilty of a holocaust!)
Eternal Life
... Few There Be That Find It!
"Because strait is the gate, and narrow is the way, which leadeth unto life, and few there be that find it." —Matthew 7:14
How I Know There is a Hell
(video sermon by Pastor Danny Castle)
Inside Rock Music
(.PDF book by Vance Ferrell)
THE KINGDOM OF
THE ANTICHRIST!
Romans 8:18 and 32, "For I reckon that the sufferings of this present time are not worthy to be compared with the glory which shall be revealed in us. ... He that spared not his own Son, but delivered him up for us all, how shall he not with him also freely give us all things?"
* * * * * * *
The Secret Teachings
O
f All The Ages

[By prolific author and 33rd degree Freemason, Manly P. Hall (1901-1990). This is a helpful book to grasp the mind of the occultist, for the Christian to understand the mysterious New World Order.]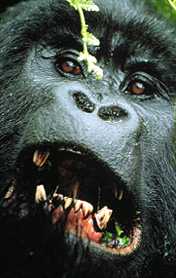 Was your distant grand-daddy a gorilla? Sadly, some people would like for you to be believe so. There is not one shred of proof of evolution, only unproven theories and speculation. Evolution is a big Hoax! Where are all those elusive transitional forms, such as lizards with feathers, et cetera? There should be MILLIONS of them, but NOT ONE has been found. The "missing link" will NEVER be found because it does NOT exist. Evolution is NOT observable, testable, or repeatable. Evolution is NOT science! Evolution is a faith, a belief, the RELIGION of atheism and humanism!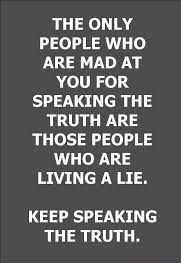 End Times Sermon!
(Pastor Castle, "We've become a society of wicked rebellious people!")
I'm So Glad You Asked
Volume I | Volume II
(solid Bible answers by Pastor Max D.
Younce to hundreds of intriguing questions)

What Significance Do Occult
Symbols Have For Christians?
(Don't unknowingly help Satan!)

"The King James Bible crowd is going to come out on top!"
(an awesome quote from Dr. Hyles from,
"THE BATTLE OF THE AGES!")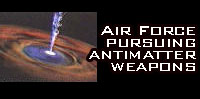 ---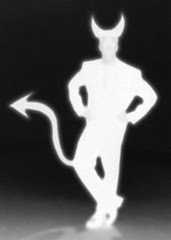 The Ugly Truth About Today's Bible Versions!
Romans 4:5-6, "But to him that worketh not, but believeth on Him that justifieth the ungodly, his faith is counted for righteousness. Even as David also describeth the blessedness of the man, unto whom God IMPUTETH RIGHTEOUSNESS WITHOUT WORKS."
Why Lordship Salvation Is Wrong!
(awesome MP3 by Pastor Yankee Arnold)
---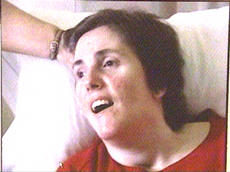 The Untold Story
of Terri Schiavo
"Verily I say unto you, Inasmuch as ye have done it unto one of the least of these my brethren, ye have done it unto me." —Matthew 25:40
---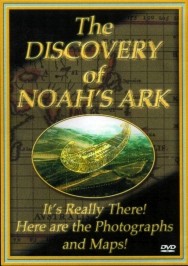 DISCOVERY OF NOAH'S ARK
(a video documentary written and narrated by Dr. G. Edward Griffin)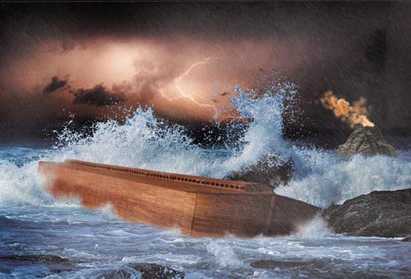 ALL ABOUT THE ARK
(Dr. Max D. Younce—interesting facts about Noah's ark that silence intellectual critics!)
Psalms 136:1, "O give thanks unto the LORD; for he is good: for his mercy endureth for ever."
* * * * * * *

"The man who reads nothing at all is better educated than the man who reads nothing but newspapers." —Thomas Jefferson (1743-1826)
* * * * * * *